Free Delivery to Cobar township.
* For orders outside Cobar please contact us to place orders. Click here for Stockists.
* For all product description and information click here.

Delivery Frequency
Orders will be delivered at the earliest convenient time.
Bulk orders - Allow 2-3 weeks preparation time.

* Please leave details if you are not home and need the package to be left on the premises.
Use the "add special instructions to seller" during the checkout process via Pay Pal or call Ann on 0458 186 592.


330g jar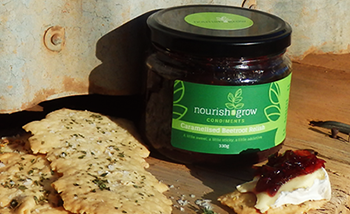 Caramelised Beetroot Relish - 330g jar


Sourdough Bark - Serves 4 - 180g
Zesty Lemon & Roasted Garlic
Thyme & Oregano
Rosemary & Roasted Garlic
Australian Sea Salt
Old Man Salt Bush

Add to cart after choosing flavour
Simply repeat to add more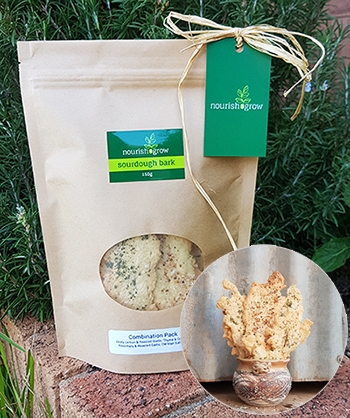 Sourdough Bark - Serves 4 - 180g
Zesty Lemon & Roasted Garlic
Thyme & Oregano
Rosemary & Roasted Garlic
Australian Sea Salt
Old Man Salt Bush